Love (of Food!) is in the Air at Millie's Staten Island with February Promos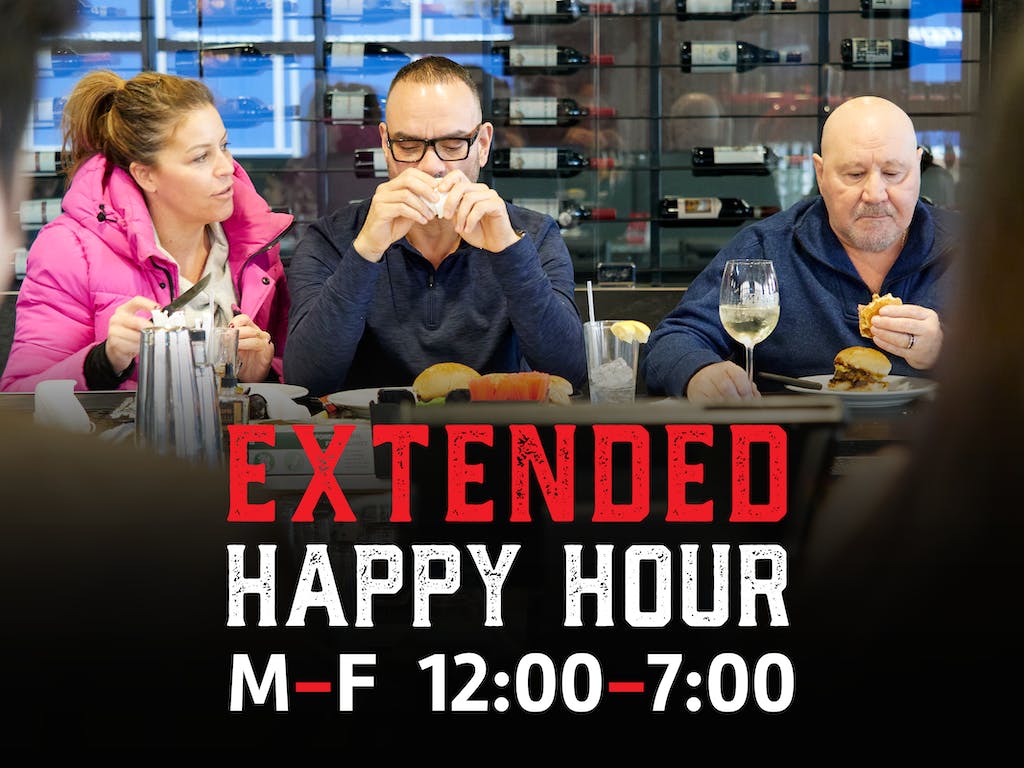 To kick off 2022, Millie's of Staten Island is offering all kinds of amazing food and drink specials that will warm up your winter.
Starting with our Extended Happy Hour at noon, Mondays thru Fridays, we make these hours oh-so-happy until 7pm with food and drink specials exclusively at the bar that make every moment at Millie's marvelous! Well drinks, draft beer, and wines by the glass are all half off, as well as food specials, like $5 Sliders with choice of Meatball, Meatball Parm, Chicken Parm, or Prosciutto & Mozzarella.
There's also $10 Calzones (mozzarella & ricotta or spinach) and $10 Margherita Pies, fired up in our hand-built wood-fire pizza oven and our coal-fired pizza oven.
Millie's is also launching our newest promotion this month: Steak Night!
Millie's Steak Night starts on Friday, February 11 and is available every Friday and Saturday night by reservation only. Grab your friends and family for the best deals on Staten Island.
In addition to Steak Night and Extended Happy Hour, Millie's is always ready to serve you hot and fresh authentic Italian food, like our pizza pies, both coal-fired and wood-fired, meatball heroes, fried meatballs, fresh and crisp salads, along with oven-baked sandwiches, char-grilled oysters, and more.
Millie's Old World is rooted in one family's commitment to preserving the "Old World" in terms of recipes and tradition but steps into the "New World" with modern ambiance and decor. Millie's team is passionate about feeding people and ensuring a great authentic Italian dining experience.
Join us this month and enjoy our February dining specials: Steak Nights on Friday and Saturday nights, and our bar-only Extended Happy Hour with Half-off drinks and $10 Calzones, $10 Margherita Pies, and $5 Sliders.