Heroes for Heroes: Serving the First Responders That Keep Us Safe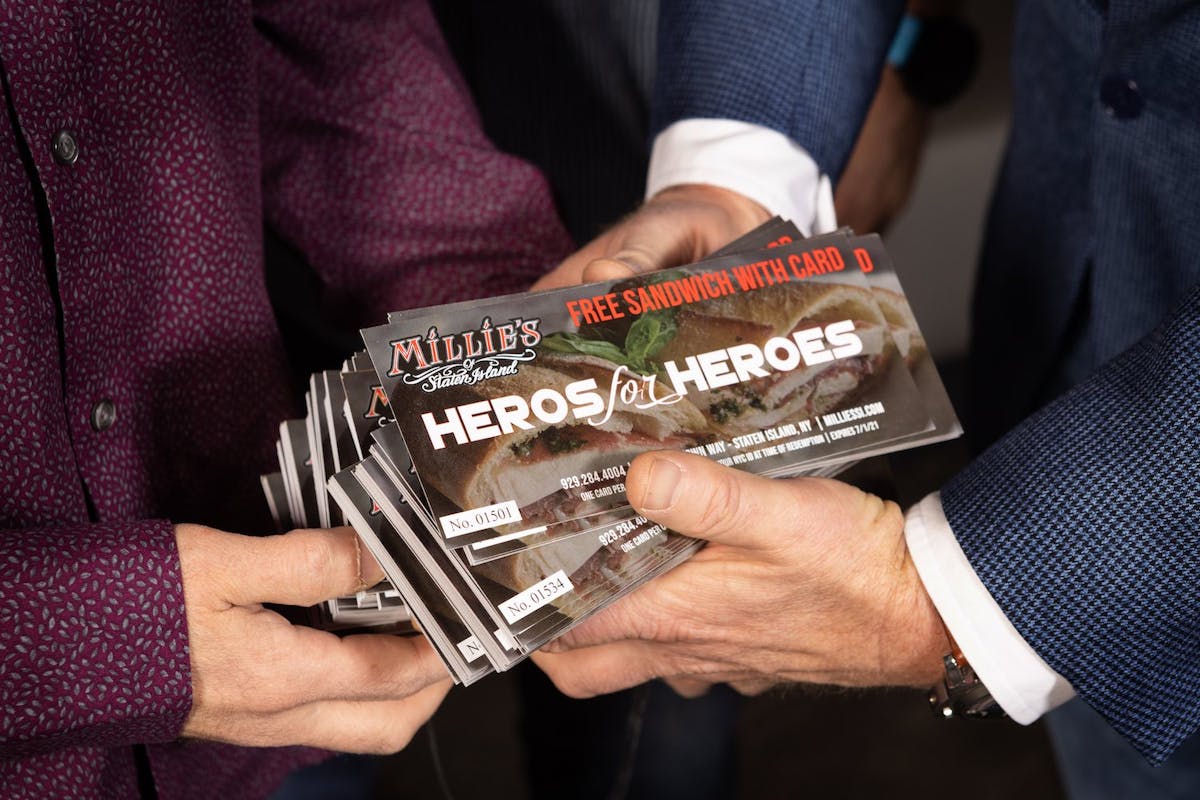 At Millie's Old World Meatballs & Pizza, we love all our customers. They all bring joy to us when they come to our restaurants, and it makes us especially happy when we see our area's first responders come to visit and enjoy our food.
So, we decided to center our meatball Heroes campaign around these awesome men and women. "Our Hero is made from the best ingredients with time-honored tradition. Our NYC front line workers and first responders represent those same core values," says Philip De Julio, member of Millie's.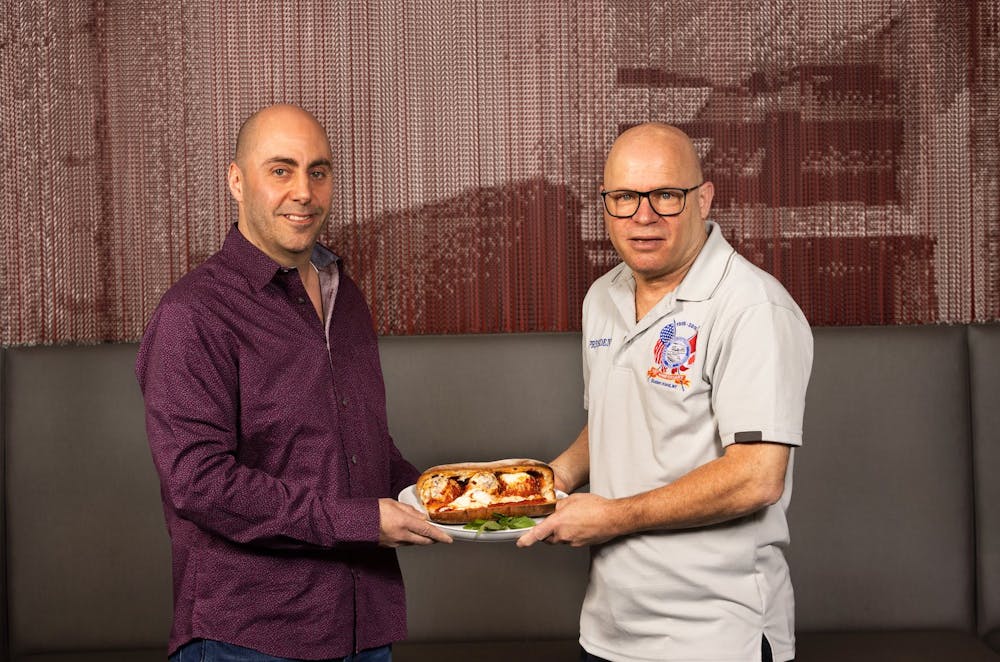 "Supporting FDNY, NYPD, MTA, and Sanitation is a true honor for us. Take a moment to consider what would happen to our community if these men and women didn't sacrifice their own safety every day; the buses would stop rolling, our community would no longer be clean and free of debris. Where would we be without police and firemen who keep our families safe? Having the chance to say thank you as a member of the community is very rewarding," he notes.
And so, the Heroes for Heroes campaign was born. "Since we were children, food has always meant more than nourishment. It represented comfort, tradition, and love. It helped celebrate good times and made sad times tolerable. Maybe enjoying a meatball hero represents just a moment of comfort during a very trying time, like a big, long hug!" Philip explains.
"We had just celebrated the opening of Morristown about a month earlier. It was a late Saturday afternoon, and this large family was sitting around one of our tables sharing the week's events. They were telling stories, laughing, and eating. Watching them immediately reminded me of my family experiences, enjoying my family around a dinner table with the food I love," Philip recalls.
Philip's favorite part of the day is watching Millie's patrons enjoy their food or grab takeout for their families. "I feel as if our family helped make a difficult time a little easier for our customers and our frontline workers, even if just for a moment." he said.
That's what Millie's is all about.
It makes Millie's very proud to play a small role in supporting the very community that supports us every day. Grab a meatball hero and bring a hero home!
With locations in Staten Island, NY and Morristown, NJ, you too can bring home that authentic Italian flavor and welcome your family back to the table.
Millie's Old World Meatballs & Pizza is located at
60 South Street,
Morristown, NJ 07960
973-267-4992
Millie's of Staten Island is located at
185 Bricktown Road,
Staten Island, NY 10309
929-284-4004
We can't wait to see you!