Get to Know Millie's Staten Island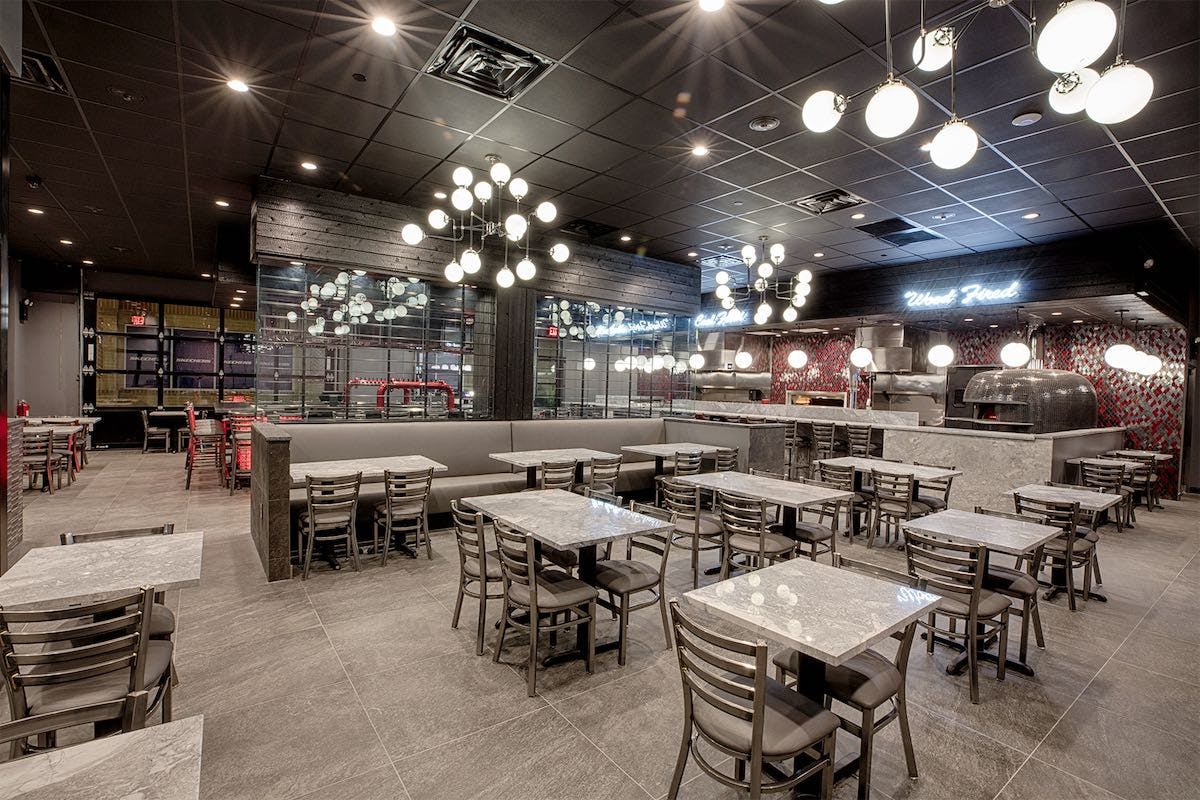 A pizza place can be many things, but for us, it's authentic, family-style food. It's home.
At Millie's, that's what you get when you come by and have dinner with us! We emulate traditional Italian family values and bring Old-World food into our contemporary and fun restaurants in Staten Island, New York, and Morristown, New Jersey.
You can take the experience home, too. "Our Millie's Pot of Balls was created when we realized that we miss what we had with our families growing up. My grandmother always had a pot of fried meatballs simmering on the stove," says Phil DeJulio, "as we ran in and out of the kitchen all day, trying to snitch a hot meatball, the warm, rich smell of tomato sauce and fried meatballs wafting out on the breeze. We knew we were eating good that night, with hero sandwiches of meatballs and mozzarella in the days to come."
Those Sunday suppers growing up in Staten Island with our family gathered around the table are the type of memories we hope you'll create with your family.
Millie's was created when two brothers—Vincent and Brandon Carrabba—realized they could have that family feeling again with amazing, home-style food, just like their Grandmother Millie used to make. "We were fortunate to grow up in a family that respects Italian traditions and by opening Millie's, we want to share our love of culinary classics like meatballs and pizza," explained the Carrabba brothers.
Now you can take the experience home with you with our Millie's Pot of Balls to go. You can also order from the fried meatball station and cheese bar at any time. Drawing upon Grandma Millie's recipe, guests can choose to have their meatballs on platters, heroes with fresh Italian bread, or even in a takeaway "Pot-Of-Balls," so you can bring the pot back and have it refilled at a discounted price for more authentic meatball goodness.
And our pizza is created with that same emotion. "We were inspired by our childhood visits to Totonno's, the legendary Coney Island pizzeria. We wanted to bring that same experience to our patrons. Our coal oven burns over 650+ °F and can produce pies in five minutes," Phil explains. "The signature Millie's pie combines sautéed tomatoes with fresh mozzarella and a sprinkling of parmesan." Other excellent menu items include our famous char-grilled oysters, salads, pizzas, and sandwiches.
The imported Neapolitan wood oven, hand-built by Italy's celebrated Ferrara family, cooks pizzas—like our Margherita—in just 90 seconds in 800 °F degree heat.
With locations in Staten Island, NY and Morristown, NJ, you too can bring home that authentic Italian flavor to welcome your family back to the table.
Millie's Old World Meatballs & Pizza is located at
60 South Street,
Morristown, NJ 07960
973-267-4992
Millie's of Staten Island is located at
185 Bricktown Road,
Staten Island, NY 10309
929-284-4004
We can't wait to see you!